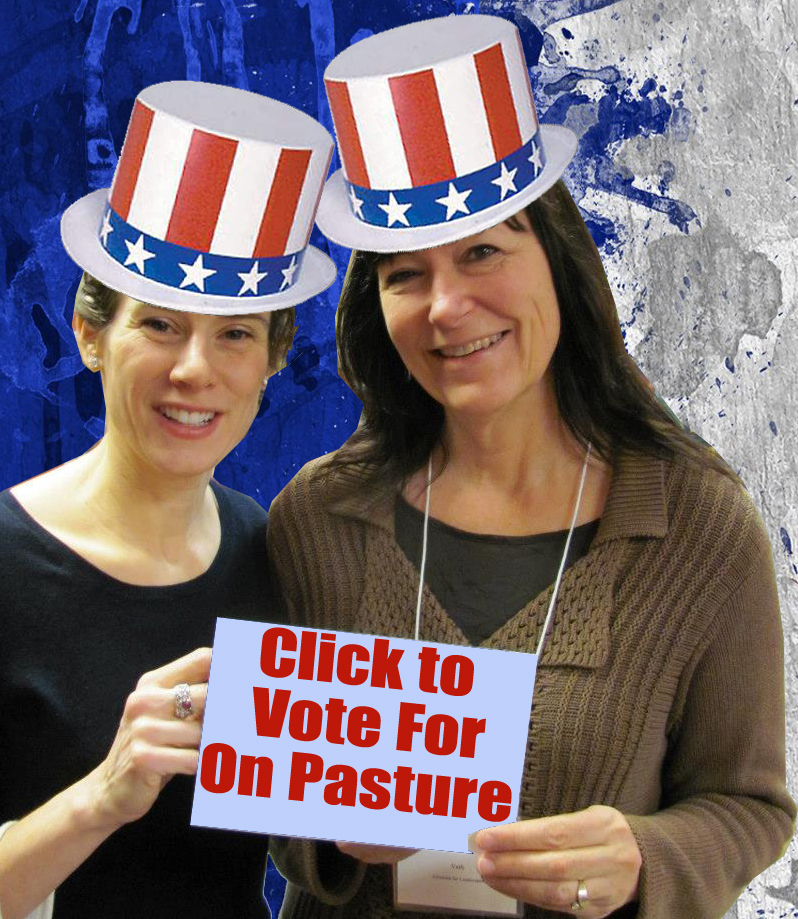 We stand here before you as your elected representatives of grazing science and experience. We promise to tell the truth, the whole truth, and nothing but the truth. Except the Funnies. We might fudge things in the Funnies (like conspiracy theory sheep and cows on ice skates).
In truth, we're not politicians. We don't get a paycheck from any governmental organization, whether or not there is a shutdown. We don't have awesome retirement packages. And we don't go dark on alternate Fridays. We just get up, work hard, and fight for you, the People of On Pasture.
Today, even though we don't have a navy suit or a red tie between us, we stand here before you asking for your vote. We will not misuse it. We will honor it. Your vote will show that you want On Pasture to carry on the good fight of bringing forth science from the miasma, of translating electrons into electrifying ideas, and of using cow farts to clear the air.
Yes, we are a bit crazy, but we believe in you. If you are reading this, perhaps you believe in us. If you believe On Pasture gives you something worth voting for, join us today. Join us every day- and especially Tuesdays.
And when you go to vote for us, remember what we know to be true. That when you get up to find your credit card or your checkbook, along the way, you might get distracted. Like us, you might end up pouring another cup of coffee, or grabbing a Mallomar to munch on, and then forgetting what you were going to do. We estimate that at any given time there might be twenty On Pasture readers standing in their kitchens, drinking coffee and eating Mallomars, and wondering what they had originally gotten up to go do.
So we ask you to please, vote early and vote often. Vote on your own behalf and on behalf of those Mallomar-munching, coffee-drinking fellow readers. Support On Pasture with your vote and your dollars. Because we can't do this without you.
And enjoy that Mallomar!
Rachel and Kathy