Dear Reader,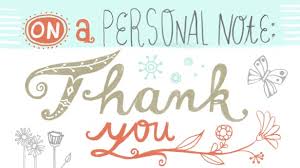 Thank you. We just wanted to say that. Kathy and I have been publishing On Pasture for a year and a half, and it's been a big journey. In case you missed the drama, since we started, Kathy fell and broke her face, Troy had a heart attack, and well, my drama included getting really short hair and fancy new scars. When we were all finally recovered from our maladies, Kathy moved to a whole new world where there is no winter (how odd!).
Through it all, every single week, we've been meeting up with you to learn and share about the wonderful world of On Pasture. Some weeks have been pretty frantic to get everything ready before we went to "press".  There are times like that in all of our lives, where things aren't all bright and cheery, or they are so crazy and busy that you feel like you need to clone yourself to get it all done (no, we are not writing about cloning). Still, hearing from you, knowing you are reading, learning, and growing, along with us, has made all the difference.
This week, a trip to the pharmacy took me down aisles stocked with red ribbons and nutcrackers and stockings. Wedged into the corner were some black rubber bats, plastic kettles, and candy corn, marked down 90% to clear the space. But where the heck was Thanksgiving? There really isn't much of an aisle for Thanksgiving in most stores, but we'll give it a whole column in On Pasture, a whole issue even, and some Funnies. Hold on to the time for gratitude, clear out the space for giving thanks, for family and friends, and for a tasty meal that lingers and lasts, and finally ends with pie.
We're grateful for our families, who have supported us through this venture. To the two Mr. On Pastures, thank you for letting us be crazy enough to start a magazine, and believing in us every day of this madness. To the little On Pastures, thank you for letting us talk and email at all hours to get things done. And to the On Pasture parents and siblings, thank you for cheering us on.
To our readers, we wouldn't be here without you. Thank you for reading. We are so very grateful to have you.
Yours truly,
Rachel and Kathy
The On Pasture Ladies